text : Mark 4:35-41
theme verse: "And they were filled with great awe and said to one another, 'Who then is this, that even the wind and the sea obey him?'." (Mark 4:31)
Trust in a bottle –it's out there! A New York City lab claims to have bottled trust. They say:After showering in the morning simply spray a squirt or two of odorless Liquid Trust onto your skin, and then the people you meet during the next few hours will trust you without their knowing whythey trust you. The key ingredient? Oxytocin – it triggers the reward system in the brain. Did the disciples not apply enough liquid trust before this boat ride in Mark's gospel or is there a faith component that ultimately makes the difference?
offertory : 'I'll Give You Peace' (D.Thomas) :: Ashley Pease & Kelly Ford, vocal; Elizabeth Palmieri, flute; Susie Monger-Daugherty, piano
reader : Bob Flint
preaching : Rev Mark Briley
closing : 'My Lighthouse' (Rend Collective) :: The Rising Band; Isaac Herbert, leader
Trust. Noun. "reliance on the integrity, strength, ability, surety, etc., of a person or thing; confidence."  What do you trust?  I trust my sweatpants.  They always fit.  I got a good chuckle over the holidays when someone who had been enjoying all the goodies of the season posted a meme that said, "My jeans were like, "No way," but my sweatpants were like, "We got you covered, girl."  We've all got that one outfit that we trust, right?  That dress that always looks good for any occasion.  That work out gear that makes you feel like Rocky Balboa.  I trust my sweats.  I also trust the Olympic Spirit.  Even amidst the occasional controversy, the spirit of the Olympics is trustworthy.  People from around the world, putting in the incredible effort to be their best, push their limitations, coming together to compete, yes, but more importantly to celebrate that effort, challenge, and comradery of sport.  Lots of great storylines of course. 
The latest Miracle on Ice –  our women's hockey team bringing home the gold.  What about the
Mira-curl on Ice?   Our men's team bringing home the first ever Curling Gold in our history.
And that spirit catches on of course.  This recent video comes out of Enid, Oklahoma.
I trust that spirit. What do you trust?
I was fascinated to learn recently that you can buy trust in a bottle. A New York City lab claims to have bottled trust.  Here's what they say: "After showering in the morning simply spray a squirt or two of odorless Liquid Trust onto your skin, and then the people you meet during the next few hours will trust you without their knowing why they trust you."  Common sense says this is absurd.  But if anyone ever leans toward you appearing to make a wafting gesture saying, "Believe me… trust me," you may have reason to be a tad skeptical.  Liquid trust.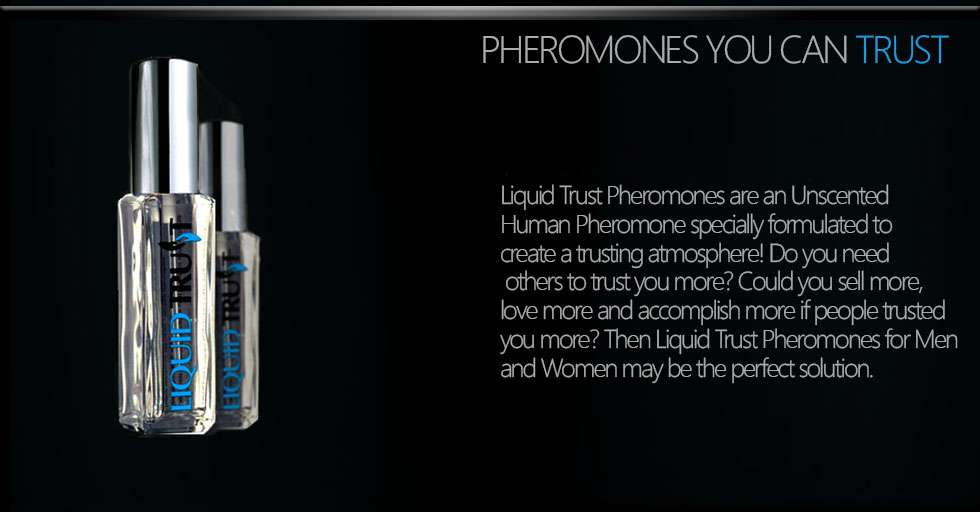 Vero Labs profess that they bottle the naturally occurring and odorless hormone oxytocin, which, scientifically has been connected to the experience of human trust.  Oxytocin plays a significant role in childbirth, the mother-child nursing bond and romantic love. And so why not bottle trust?  It's only fifty bucks a bottle.  What price can you really place on trust?  What do you trust?  Trust can't be as simple as taking an oxytocin bath, can it?  Let's join a little boat ride this morning and find out.
Small boat.  Big sea. That's our setting.  We've jumped on board with our comrades after a long day of managing a teaching seminar our boss has given entitled, "What kind of seed are you?"  It was a great talk – a bit heady – but that's the boss for you.  The day pressed on and it was time to load up and head onto the next stop which happened to be across the lake.  This is the part we live for.  We're fishermen.  We live for the boat – no place else where we feel more at home than being on the boat – and this particular route – done it a million times.  That's not to say we haven't had some doozies at sea in the past.  This Sea of Galilee is known for its sudden temper tantrums. And it's not just boats that are in trouble.  To this day, the car parking lots on the western shore have signs warning drivers of what happens in high winds.  The sea can get very rough very quickly, and big waves can swamp cars parked on what looked like a safe beach when left your car there.  But our boat?  In this story?  I trust it.
In 1986, during a drought in Galilee, the bones of an ancient boat were uncovered.  Carbon dating placed its age between 100 B.C. and 100 B.C.E. – right in the middle of Jesus' time.  At twenty-six feet in overall length and seven feet in the beam, it's widest point, the boat could fit fifteen people including a helmsman (the person who steers the ship) and a crew of four. This very much would have been the size and style of ship we're talking about today.  Likely a single mast rigged with a yard-arm from which hung a square sail. Our crew is on this.  We're not talking about a professor who can make a radio out of coconuts but can't fix a hole in the boat, okay?  These are seasoned sailors on a trustworthy boat which they sailed many times and was probably owned by one of them.  They knew these waters.  They understood the wind and the shoreline.  They could handle the weather. As darkness set in, they probably dropped the sail when the wind kicked up.  Four of them – remember strong-backed seasoned fisherman – took to the oars and began confidently rowing a course that could, with a little help of the helmsman in a power struggle with the wind and sea – save the boat and save their lives.  The Apostle Paul, who was not a part of this voyage of course, but later, writes that he was shipwrecked three times.  Strong wind at sea was not unusual.  But here – something's happening.  When they set off from the shore, the text says, "Other boats were with them."  Now that the storm has surged and things are seemingly desperate? – no sign of other boats – at least no mention of them.  They're alone.  And Jesus?  Oh yeah.  He's on the boat.  But he's asleep on "the cushion" as has been offered in air-quotes for centuries. That's the scene.  Who do you trust to pull you through this storm?   Do you trust the lifelong sailors or the city boy carpenter sleeping on the cushion?[1]
This is a legitimate question. And it's one Kentucky pastor, Kevin McHarg, says we still have to ask ourselves.  Am I willing and ready to trust a sleeping Jesus?  It's one thing to trust a Jesus teaching the Torah to a hillside crowd – I can trust that Jesus.  A Jesus opening the eyes of the blind – yep – I trust that Jesus.  A Jesus rebuking the Pharisees (which can be uncomfortable because sometimes those Pharisees are us) – but yes, that Jesus I trust.  SIDE NOTE: That reminds me of a guy in his thirties who wanted to be in a Bible study with some of his colleagues so they started one. The guys pastor was invited to teach one night.  They were going through Matthew's gospel and on this particular night, covering the Beatitudes.  After sort of being amazed at what Jesus preaches in the Sermon on the Mount, the man says to his pastor, "Does the church know this is in here?"  Oh, yes.  Sometimes we assume, we read into the Gospels our own privilege, our own comfort, our own advantage – I can trust a Jesus who is scolding everyone else but me.  But a sleeping Jesus?  When I'm waiting in the doctor's office to learn the diagnosis?  When my closest relationships are falling apart?  When I'm thinking about giving up my career to pursue the path I've always felt called to pursue?  When I'm challenged to do something for someone other than myself?  Then?  Do I trust a sleeping Jesus then?  I don't know.
The disciples didn't know either.  I'm sure they were calm at first – stick to the routine.  The waves rise, we rise to the challenge.  After a while of the tiring work, one of them probably said to another, "Sure would be nice if Jesus would pick up a bucket or something!"  As the weariness grew, another may have said sarcastically, "For being as WOKE as Jesus seems to be, he sure can sleep through a storm."   But at some point, a sleeping Jesus wasn't enough.  "Jesus!  It's goin' down fo real. Do you not even care?"  And at this point… this is it… this is the place I'm guessing we've all been.  If it were a movie – it would be dark, lots of lightning and thunder and pounding rain.  The boat's getting tossed all over the place – around you everything is absolutely chaotic and people are in a panic – but the sound goes silent and the slow-motion camera zooms in on your stunned face.  You've stopped working.  You're frozen in the moment. No hope. And you're thinking, "Jesus. Don't you even care?"
It's the moment where the doctor is delivering your first born via emergency C-section.  Something's wrong.  You know it is.  The doc's face confirms the severity of the situation.  My trust is totally in her skilled hands and as the noise and chaos of the room swells, she looks you in the eyes and says, "Pray."  It was the "better wake up Jesus" cry.  Who do you trust?  Frederick Buechner, in his work Telling Secrets, wrote, "I remember sitting parked by the roadside once, terribly depressed and afraid about my daughter's [nearing death eating disorder] illness and what was going on in our family, when out of nowhere a car came along down the highway with a license plate that bore on it the one word out of all the words in the dictionary that I needed most to see exactly then. The word was TRUST. What do you call a moment like that? Something to laugh off as the kind of joke life plays on us every once in a while? The word of God? I am willing to believe that maybe it was something of both, but for me it was an epiphany. The owner of the car turned out to be, as I'd suspected, a trust officer in a bank, and not long ago, having read an account I wrote of the incident somewhere, he found out where I lived and one afternoon brought me the license plate itself, which sits propped up on a bookshelf in my house to this day. It is rusty around the edges and a little battered, and it is also as holy a relic as I have ever seen."[2]
Who do you trust?  Trust isn't always as clean and pristine as we'd like to think it is.  Sometimes it comes with rough edges.  Trust. This is seemingly the point of the story.  Jesus wakes up, yawns, stretches, squints with the one eye as his eyes are still sensitive to the sleep like when you try to read the big neon digital numbers on your clock in the middle of the night.  He clears his throat and says to the wind and the wave, "Knock it off!"  The waves cease.  The boat quits bobbing. Jesus looks at the stunned crew before rolling back over on the cushion to get some more shut-eye and he says, "What guys?  Really?  Still no faith?"  And all they can do is look at each other and say, "Who is this dude?" Now… easy for us to say on this side of the resurrection who this dude really is.  But this was next-level Jesus at this point.  They trusted him to some degree, but this was now a guy who yelled at the water to chill out and it did.  So – I have no issue with the disciples wavering faith here.  We're on this side of the resurrection and still, the storms come, and we struggle to hold to our faith. Which may be the point of this story.  If it were just a neat story-at-sea sort of thing; a once'r account of a boat trip, then it doesn't require much of us today.  Jesus' constant word from the beginning of Mark's gospel was the call for them to believe the Gospel. And what is the gospel?  Not physical safety – almost every one of those disciples would be killed for being associated with Jesus.  Was the gospel a promise of ease and comfort?  Nope – Jesus' never promises prosperity – in fact, he constantly tells you to get rid of all of your stuff – it just gets in the way of the heart. The Gospel was salvation – a freedom from the binding of the rules of religion, the pain and sin of this world, a hope for eternity which begins now in the gift and grace of Jesus. And the disciples would ultimately grow in their trust of that Gospel. But… even after this moment at sea, it wasn't 100%.  Peter still denies knowing Jesus when times got a bit dicey.  Judas sold him out.  Everybody else scattered when Jesus needed them most.  We can't be critical of the disciples for we readily bail on him too in the name of trusting ourselves, trusting the dollar, trusting _________ whatever (you fill in the blank).  Can you trust enough?  Maybe that is the question.
That is the threat we make or the judgment we cast on others who seem to be struggling in life.  Someone will say to the sick person – "Well, if you just trust enough, Jesus will heal you."  We say, "If you trusted Jesus more, your daughter wouldn't be mixed up with that guy."  We throw around trust as if we're selling it in a bottle.  But we trust imperfectly.  We reach for trust and we count on God to hold us in that place.  It's why Jesus' arrival to the world is pronounced by the angel, "Call him Emmanuel" which means "God with us."  And then when Jesus departs (in some gospel accounts) he says, "Lo, I am with you always – even to the ends of the age." Trust won't solve all of our problems.  But it will not leave us abandoned and alone. We work at trust. And Jesus seems to expect that we will.  One guy shared an experience you may have had.  He stood out in the front of the hotel with his packed bags, awaiting the shuttle to the airport.  And older gentleman appeared with two bags of his own.  Seeing this guy standing alone with seemingly nothing to do, the man says, "Would you mind watching my bags while I go inside for a cup of coffee?"  The guy says back, "What makes you think that you can trust me with your bags?"  The older man smiled and nodded.  There was a certain crook in the logic.  Here he was in front of the hotel asking another guy to protect his bag from the likes of people just like him.  "Well," he said, "generally, when you put your trust in people, they rise to the expectation."  What happened? The guy watched his bags.  Maybe we too can rise to the occasion.  At least reach for trust.
Mary Oliver says, "There are things you can't reach. But you can reach out to them, and all-day long.  The wind, the bird flying away. The idea of God."[3]  We'll never fully fathom in this lifetime the fullness and depth that is God's remarkable love for us and our call to be that very love to others in this world.  I trust in the love of God to root out all of the evil in this world… and our pettiness… and our selfishness… and our fighting for power and position and prestige.  I trust God's love is above that fray even when I am not.  And I believe God would much rather me reach for that trust than to shrug my shoulders as if to say, "It's all nonsense. Forget this. I can't trust enough. You all are on your own."  It's trust that helps me sleep at night… and probably the very thing that let Jesus sleep on that boat.
I saw a man this week… a man whom I love and respect and trust who is going through some terribly difficult medical issues right now.  He can't speak a word right now.  But I sat with him and I looked into his eyes and I knew it.  I knew where his trust resides.  He would point to his heart and then point to the heavens and I knew.  He would even write what couldn't be verbalized and in the midst of those scribbled notes was the word 'trust.' I've never experienced trust like that in the midst of a chaotic medical storm of tubes and beeps and goofy hospital gowns that level the playing field stylistically like nothing else.  I trust that look.  I trust that man.  I trust his faith and it strengthens my own.  I trust that more than I trust the Olympic Spirit, the Mira-Curl on Ice, and even my sweatpants.  I reach for the One who calms the seas, who knows my heart, who loves me in spite of myself.  Who am I in Christ?  I am one who reaches for the trust.
Sharlande Sledge has been a prayer partner for me during this season of Lent.  Pray with me her prayer entitled, TRUST.
God of morning and evening,
God of sunshine and rain,
You possess all the rhythms of our lives
In the evening you are the cradle of the world,
And in the morning, you are our comforter.
You are here when we go away,
And you are waiting when we return.
You are the source from which our tears run unguarded
And the place from which our holy laughter rises.
You are the Creator, Redeemer, and Sustainer of our faith.
We claim that faith this morning,
Convinced that it is real,
Not by the persuasion of our minds
But by the stories our lives are writing.
We believe, O God,
But sometimes our days are fragile.
Our language is composed of sighs because there are no words.
Our vision is blurred because we do not know
What the week will bring.
Even when our faith is strong,
We feel the pain of others,
And it reminds us that we do not move through life alone.
For, lo, you are with us always,
Even to the end of the age.
AMEN.[4]
* * * * * * *
[1] Exegetical support for this message comes from Tom Wright's commentary "Mark for Everyone" SPCK Publishing. 2001. Additional support from "Uncommon Scents" – a work from June 26, 2006 edition of Homiletics.  Bob Kaylor. Senior Writer.  The Liquid Trust piece comes from this work as well.
[2] http://www.frederickbuechner.com/quote-of-the-day/2017/12/17/trust
[3] From "Mary Oliver and the Poetry of Lent:  A Lenten Devotional" put out by the people of the Salt Project. http://www.saltproject.org/
[4] Prayers & Litanies for the Christian Seasons.  By Sharlande Sledge.  Smyth&Helwys Publishing. Macon, Georgia. Pg. 66.